Big Blue Battlefield Walking Tour Audio
Tour Stop, "Dee's Battalion"
About 8:00 a.m. on October 23, 1864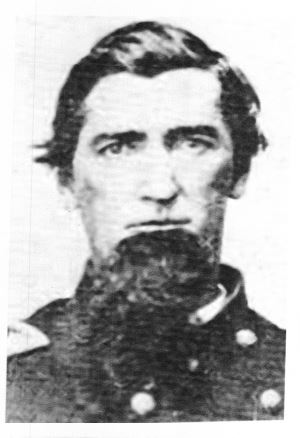 Major Abial R. Pierce courtesy of the Battle of Westport Museum.
Major Abial R. Pierce, commanding the Fourth Iowa Cavalry, sends Dee's Battalion down the hill to follow a ravine down to the Big Blue River. From there the Third Battalion crosses the river and gets into position to attack the Confederate left flank.
Play audio to listen to the tour stop description.
Written and produced by Dick Titterington, aka theCivilWarMuse.
Copyright © 2015 Grawader Enterprises, All Rights Reserved.