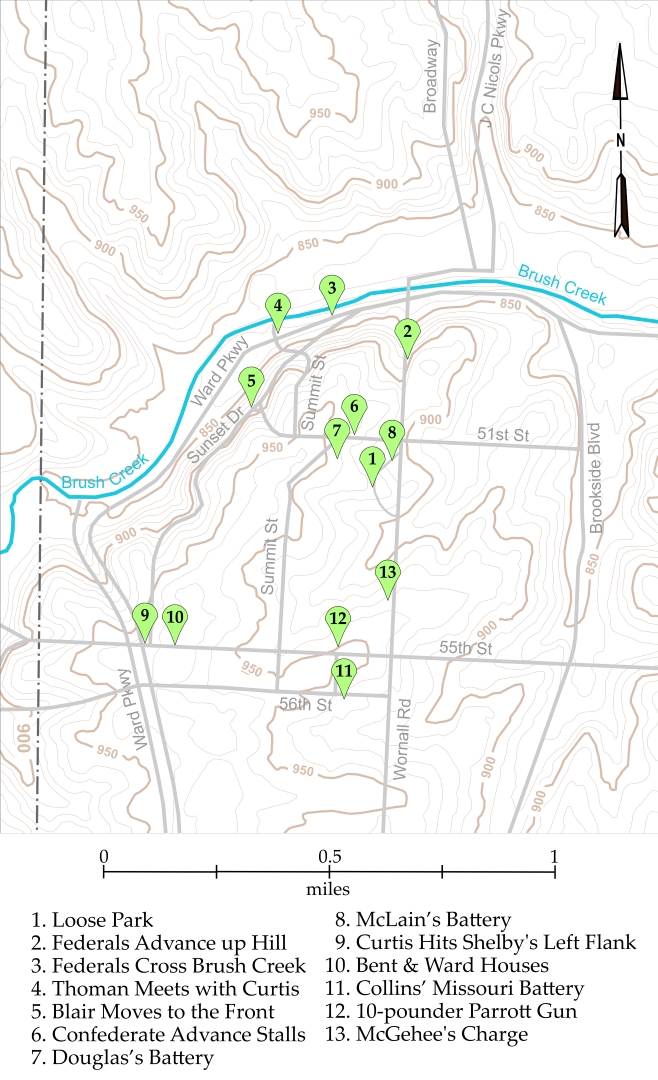 Battle of Westport Walking Tour Overview Map (click for larger image)
The Battle of the Westport took place over a three day period in October 1864. It was Sunday, October 23, 1864 when two commanders, Jo Shelby and Sam Curtis, faced each other in and around present day Loose Park. Most of the battlefield has been swallowed by the growth of Kansas City, Missouri. But if you are willing to use your imagination, you can walk around what was the battlefield and get a feel for the conditions faced by the men who fought in this battle.
The self-guided tour is a walking tour, although many of the tour stops can be reached by car. We strongly recommend you wear good walking shoes. All walking from one tour stop to the next is over paved sidewalks or streets. The complete walking tour covers about 3.5 to 4 miles, and there are a few stretches of walking up or down some pretty steep hills. We hope you enjoy your tour of the Battle of Westport around Loose Park.
Get a copy of the pdf version of the self-guided tour here.
Last changed: Apr 14 2016 at 1:51 PM
Back