The Struggle for Missouri in 1861
Next Scheduled Class – n/a
In January 1861, two key figures emerged in the state of Missouri:
· Claiborne Fox Jackson was inaugurated as the 15th Governor of the State of Missouri.
· Frank Blair was the leader of the Republican Party in Missouri.
· Nathaniel Lyon, Captain, Unites States Army, was ordered to report with his company to the Federal Arsenal in St. Louis, Missouri.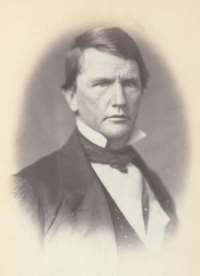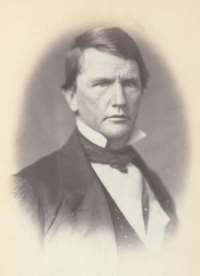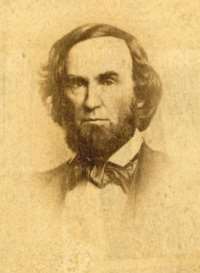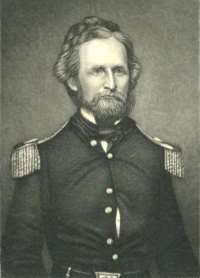 In his inaugural address on January 3rd, Governor Jackson made the following statement:
"Missouri will not be found to shrink from the duty which her position upon the border imposes; her honor, her interests, and her sympathies point alike in one direction, and determine her to stand by the South."
After the fall of Fort Sumter in April 1861, Captain Nathaniel Lyon wrote the following:
"I do not see how a war is to be avoided … But let them come. I would rather see the country lighted up with the flames of war from the center to its remotest border, than that the great rights and hopes of the human race expire before the arrogance of secessionists."
This class tells the story of the Struggle for the State of Missouri during the first year of the American Civil War. Dick tells this story using the diaries, letters, speeches, and memoirs of the people who were there. Photographs of the participants and sketches and photos of battle sites will be shown during the class.
We will discuss actions by both sides to gain control of the St. Louis Arsenal which culminated in the Camp Jackson Affair. We will discuss the Battle of Boonville, The Battle of Carthage, the Battle of Wilson's Creek, the Siege and Battle of Lexington, and end with the Battle of Pea Ridge.
Instructor: Dick Titterington is an amateur historian who has focused much of his energies on the events that took place in Missouri and Kansas before, during and after the American Civil War.
Course Objectives
• Learn why Missouri was a key battleground state during the Civil War
• Learn who the key decision makers were during the first year of the Civil War in Missouri.
• Learn about the key events during the struggle to gain control of the State of Missouri in 1861/62
Partial List Of Topics
• Antebellum Missouri
• 1860 Elections
• Missouri State Convention
• St. Louis Arsenal
• The Camp Jackson Affair
• The Battle of Boonville
• The Battle of Carthage
• The Battle of Wilson's Creek
• The Battle of Lexington
• The Battle of Pea Ridge