Byram's Ford Historical Markers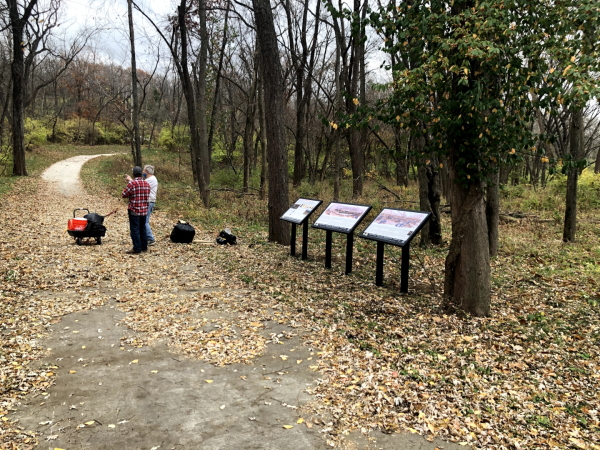 On November 9, 2020, Dan Smith, John Twite and theCivilWarMuse, on behalf of the Monnett Battle of Westport Fund, installed three interpretive panels within 100 feet of Byram's Ford on the east bank of the Blue River in Kansas City, Missouri. One panel describes Byram's Ford and it relationship to the Battle of Westport. The other two panels describe the events of October 22 and 23 taking place at Byram's Ford in 1864.
The historical markers are located along the Blue River Trail, on the east side of the Blue River about one quarter mile north of the intersection of 63d Street and Hardesty Avenue. Refer to the map. Follow the trail about 400 feet west toward the river.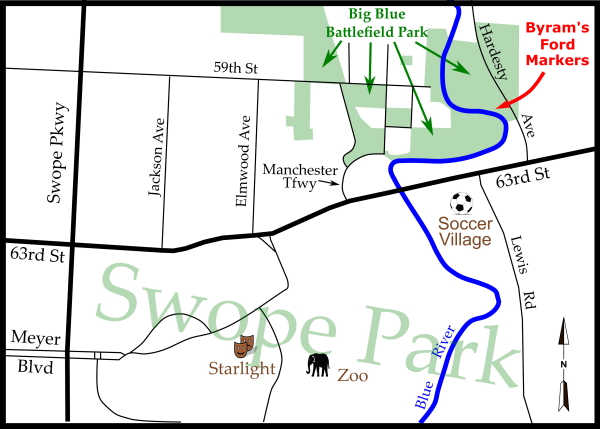 The left hand marker commemorates the significance of Byram's Ford and its role played during the Battle of Westport in 1864. The center marker addresses the events at the ford on Saturday, October 22, 1864. The rigth hand marker addresses the events at the ford on Sunday, October 23, 1864. Special thanks to Tom Beard, renown local artist who painted the striking images on two of the markers.
Byram's Ford and the Battle of Westport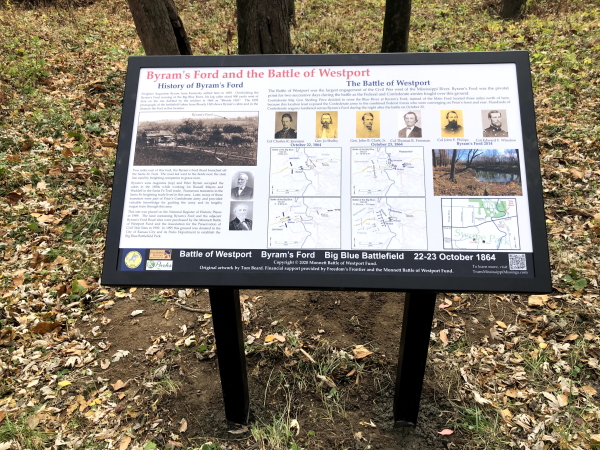 Contested Crossing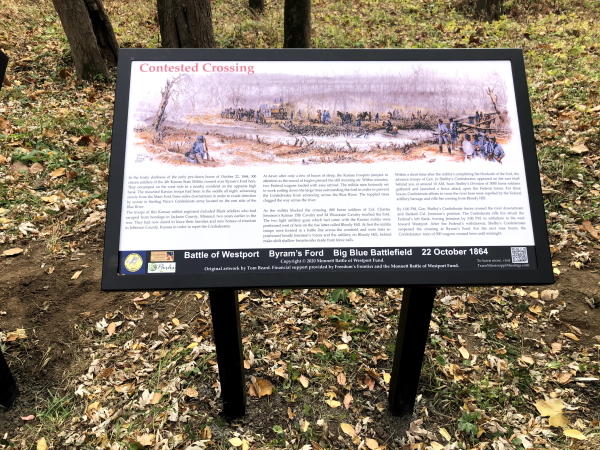 Storm of Lead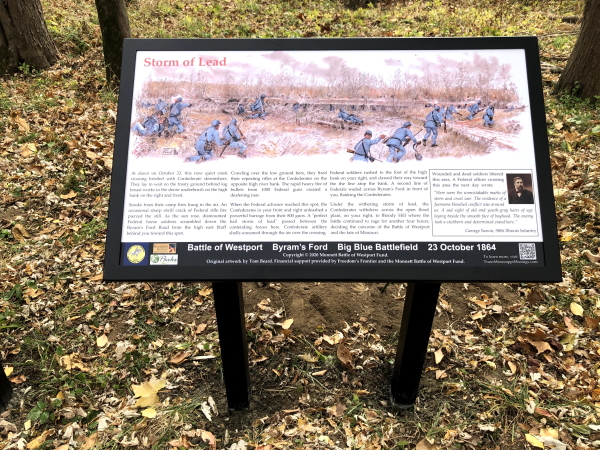 At this time of year when the leaves have fallen from the trees and shrubs, The Historic Byram's Ford Road is visible across the Blue River when you are standing in front of the Contested Crossing marker.
Last changed: Nov 10 2020 at 8:05 AM
Back