if (function_exists('newsletter_info')) { newsletter_info('Newsletter','grogers(at)aphinity(dot)com',true,false); }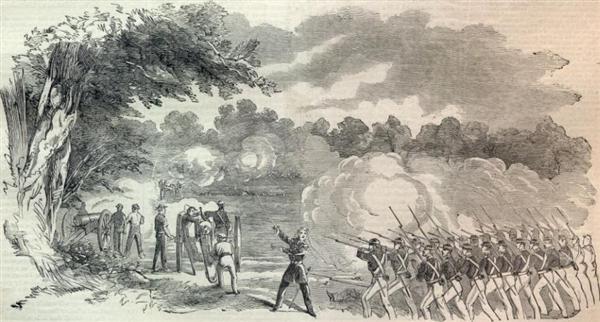 Scene from the Battle of Boonville that appeared in Harper's Weekly
The Battle of Boonville took place on June 17, 1861, more than a month before the First Battle of Bull Run, and is considered by many to be the first battle of the American Civil War. In fact, the fighting east of Boonville, Missouri was little more than a skirmish and lasted only about 30 minutes. But this skirmish had a long lasting impact on the struggle for the State of Missouri in 1861. The rapid mobilization by Union Brigadier-General Nathaniel Lyon surprised and defeated the secessionists who had to abandon the Missouri River and flee south towards Arkansas. Except for a brief occupation of Lexington later in the year, Southern forces would never regain control of the State of Missouri for the duration of the Civil War.
This is an abridged version of the tour that exists over at theCivilWarMuse.com. The count of tour stops is the same, but there is a more complete description of each tour stop at the other website.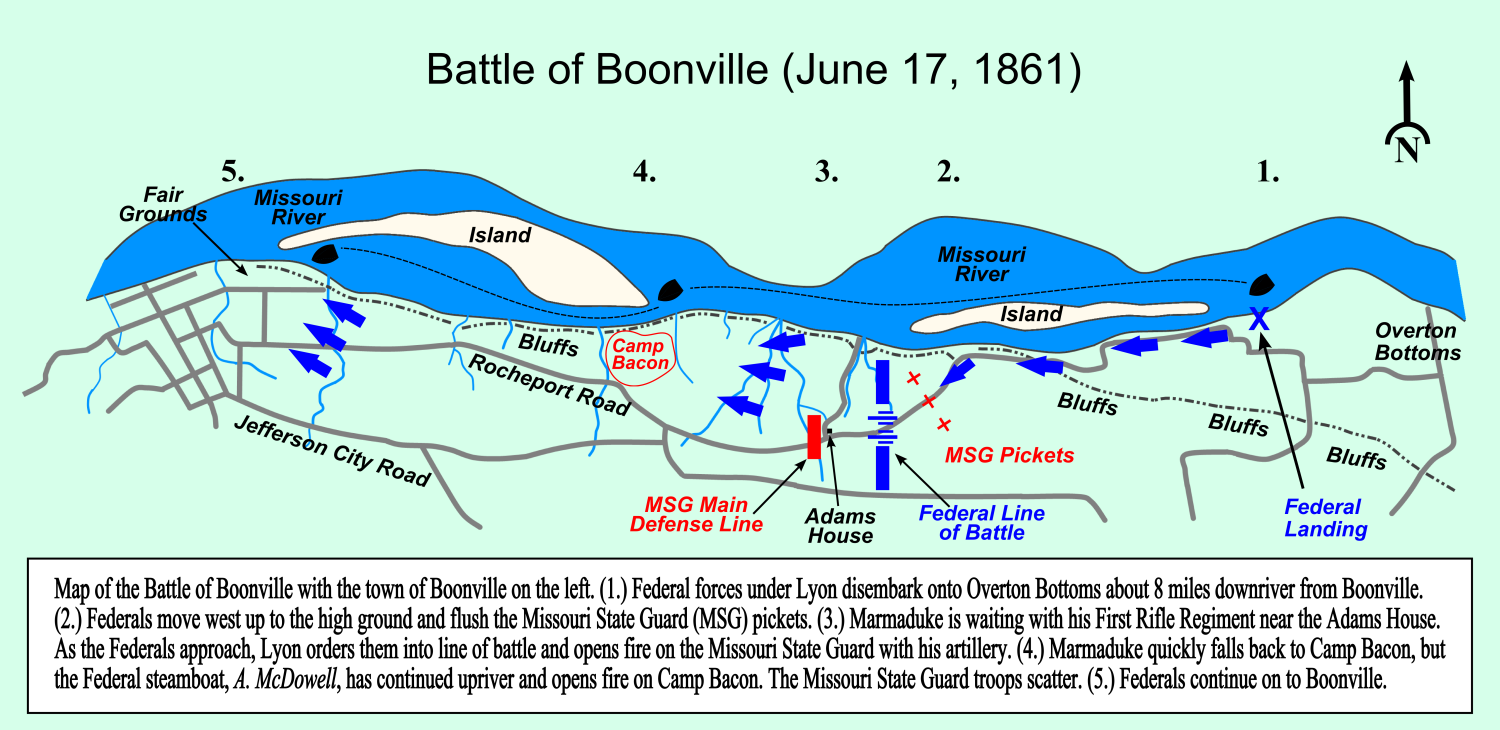 Map of the Battle of Boonville by theCivilWarMuse based on "Battle of Boonville Interpretive Sign" by Missouri Department of Natural Resources.