if (function_exists('newsletter_info')) { newsletter_info('Newsletter','grogers(at)aphinity(dot)com',true,false); }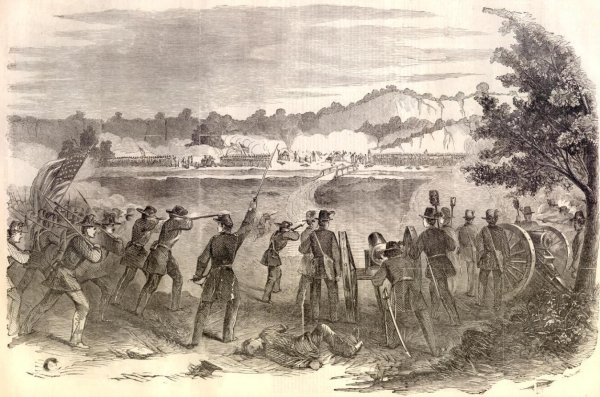 Scene from the Battle of Carthage that appeared in Harper's Weekly
On July 5, 1861 ten miles north of Carthage, Missouri, a Union Infantry Brigade (1,100 men) under the command of Colonel Franz Sigel fought the Missouri State Guard (4,000 armed, 2,000 unarmed) under the command of Missouri Governor Claiborne Jackson. Recognizing that he was outnumbered and in danger of being flanked and captured, Sigel began an organized withdrawal from the field of battle. A running battle raged for the rest of the day and Sigel was able to escape to Sarcoxie, Missouri.
This is an abridged version of the tour that exists over at theCivilWarMuse.com. The count of tour stops is the same, but there is a more complete description of each tour stop at the other website.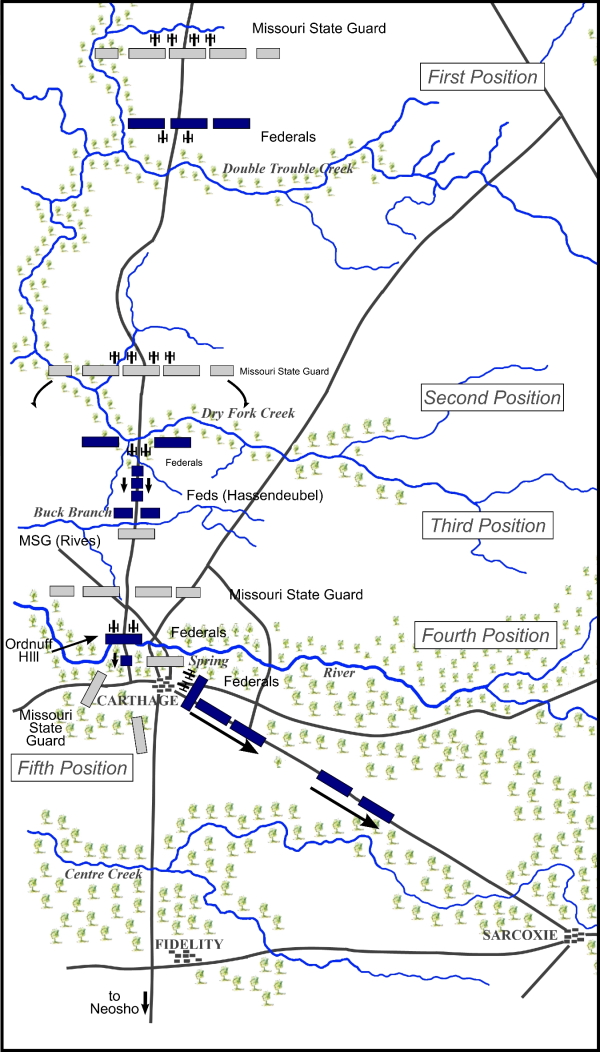 Map of the Battle of Carthage by theCivilWarMuse based on Plate 33, Map 6 in the Official Records Atlas.